3D Touch is one of the flagship features of the iPhone 6s and iPhone 6s Plus. For those who may not have upgraded to the latest devices yet, 3D Touch builds on the foundation laid within Force Touch, the pressure-sensitive feature of the iPhone. The capacitive sensors in the backlight of the Retina HD display of the phone measure the distance between the cover glass and backlight to assess how much pressure users put on the screen. Combine this with the Taptic Engine that powers Force Touch, and you get instant feedback (e.g. the screen blurring depending on how hard you press).
3D Touch eliminates extra taps to perform the same actions. It allows the users to press firmly on various interfaces throughout iOS to reveal hidden menus with shortcuts to commonly-performed actions.
Naukri customers are early adopters, always pressing us hard for new features, so I hope you all feel very much at home with the new Quick Actions support for iOS. Here's a preview:
Quick Actions :
User can easily jump straight to the relevant application screens in just a single click and can perform the respective actions.
Press lightly on an app icon on the Home Screen. This opens a list of, up to four, Quick Actions which can be accessed then and there. Slide your finger to any of the options and press it for further action. Here are the options we have provided in the Naukri app :
1. Recommended Jobs : Navigating to the recommended jobs section is now a click away. Tapping on this quick action option takes the user to the recommended jobs screen.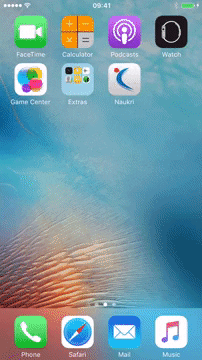 2. Search Job : Clicking on this icon takes the user directly to the search job page.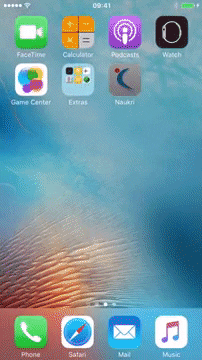 3. Profile : This quick action button takes the user to the profile screen.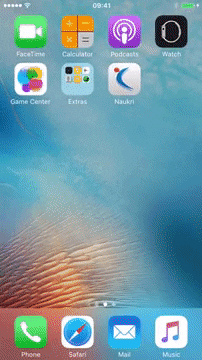 4. Saved Jobs : User's saved jobs can be accessed from this quick action.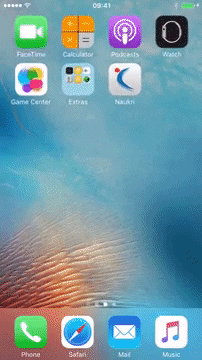 These Quick Actions would let our users do things, they do most often, faster and in fewer steps, thereby increasing the productivity.
Related Posts